Exhibition Design

Full Showcase on Behance

Creative Director: Gydient & Tuan Le
Original Visual Identity & Motion System: Gydient

Exhibition Producers: LTLT.company
Production Studio: Khoqua.studio
Exhibition Director: Gydient
Graphic Designers: Xuan Phan, Ven Bui, Thinh Tran
Spatial Designers: Hung Le, Tess Ngo
Copywriter: Mien Pham
Strategic Partnership: Duy Lam, Phuong Thao, Ngoc Anh
Photographer: Mat Bet

Organized by Sun Life Vietnam, De La Sól, Shadow Lounge, Bakes Saigon, The Lab Saigon
Lead Sponsor: Sun Life Vietnam
Sponsors: Samsung Vietnam (Samsung Neo QLED 8K)
Media Partner: L'OFFICIEL Vietnam
EVA Exhibition 01


Today, our online and offline lives are intertwined, raising important questions about the relationship between our virtual identities and physical selves. Concerns about privacy and safety in the virtual world are particularly pressing, as anonymity can be both liberating and risky.

EVA - Exposed Virtual Anonymity exhibition, directed by Gydient (Tra Giang) & bluefintuna (Tuan Le), explores the complex issues of virtual privacy and presentation. This exciting collaboration between two creative minds from Hamburg and Saigon, along with the support of The Lab Saigon, has resulted in an immersive digital art experience that brings Gydient's research paper to life.

EVA - Exposed Virtual Anonymity exhibition is structured into 3 phases:

Room 1 - An Old Dream: retraces the historical roots of the virtual world.

Room 2 - The Watchers: examines whether tech companies are violating our privacy in ways we are unaware of.

Room 3 - The Presentation of The Self: explores the concept of virtual privacy and presentation through the works of 10 emerging Vietnamese artists.

Journey to EVA to engage with the concept of virtual identity and reflect on the challenges and opportunities that come with it.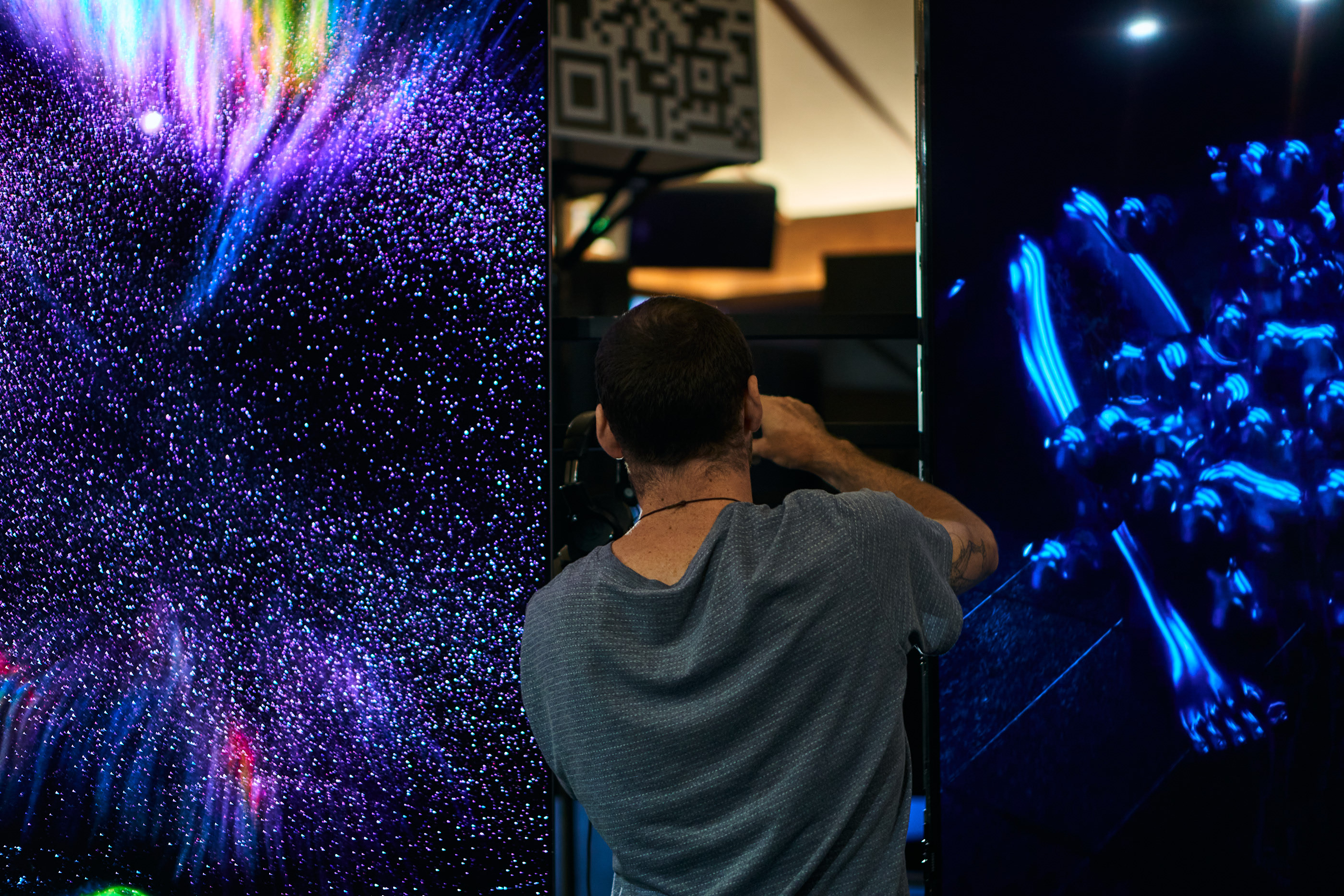 Thank you for watching!