Graphic Design &
Editorial Design
"This Is America" - Single by Childish Gambino
Graphic Design: Gydient
Bookbinding: Gydient

Special Thanks to:
– Prof. Stefanescu, Stefan
– Lilli Scheuerlein
– Un Teng Kong
– Milagros Vera Coa


Project: This Is America
Gun violence is an increasing problem in the United States. In 2019 the total number of gun violence-related deaths is 30,829*
(* Gun violence and crime incidents are collected/validated from 6,500 sources daily – Incident Reports and their source data are found at the gunviolencearchive.org website.)
A hit single "This Is America" by Childish Gambino, was released in 2018, sent a voice to raise awareness to the community on this issue.
This booklet is designed and bound by Gydient based on the melodies and lyrics of that song. So it can act as a visualization to bring the issue in front of audiences.
A poster with many holes in it covers a booklet inside. At first glance of the booklet cover, only the holes are noticeable and it doesn't really give out much meaning. But when the readers open the poster in full-size, they can see an eagle with two rifles in its feet (a logo of the National Rifle Association).
On the cover of the booklet there is a QR code that readers can use online to instantly view Gambino's music video.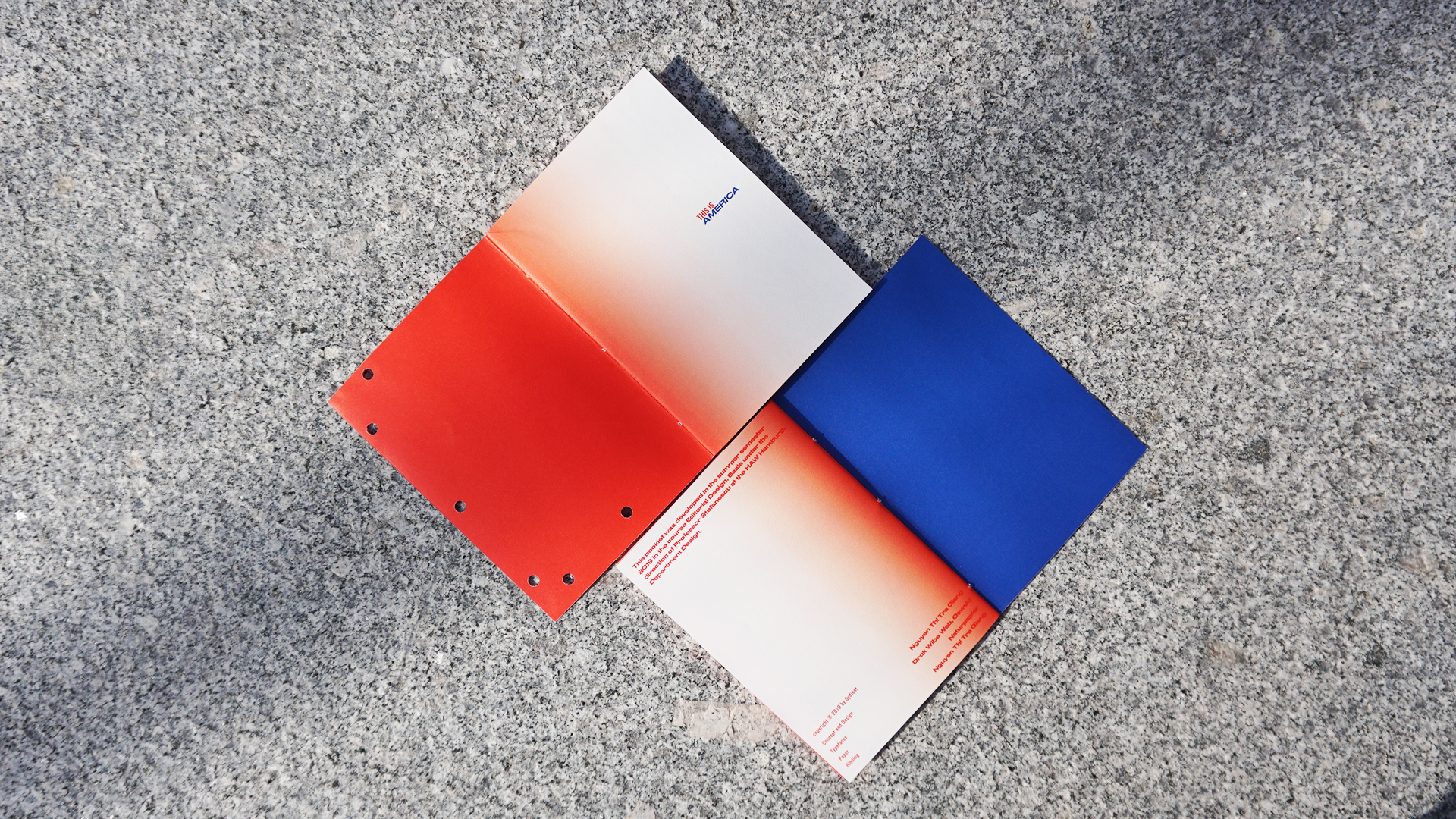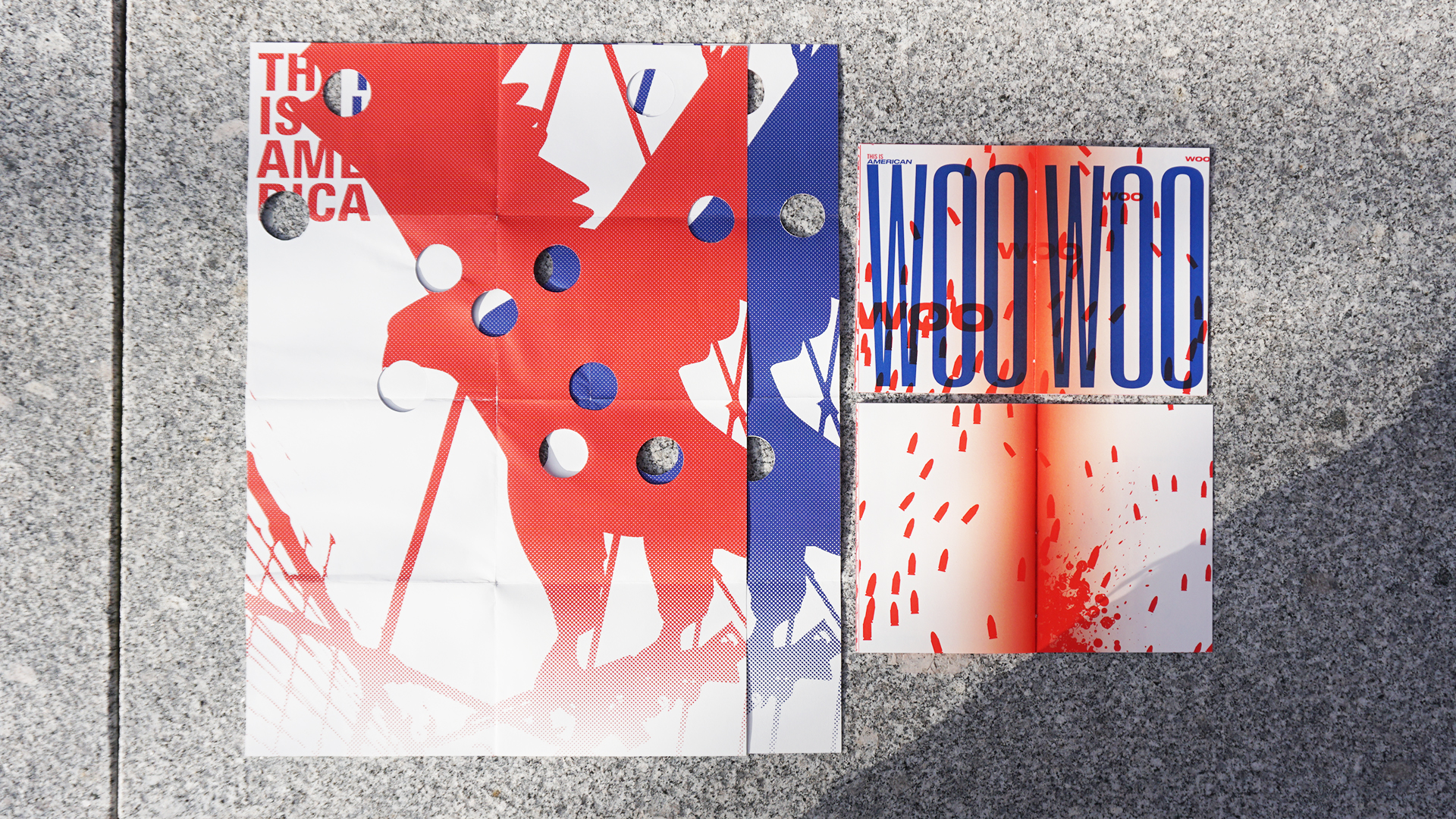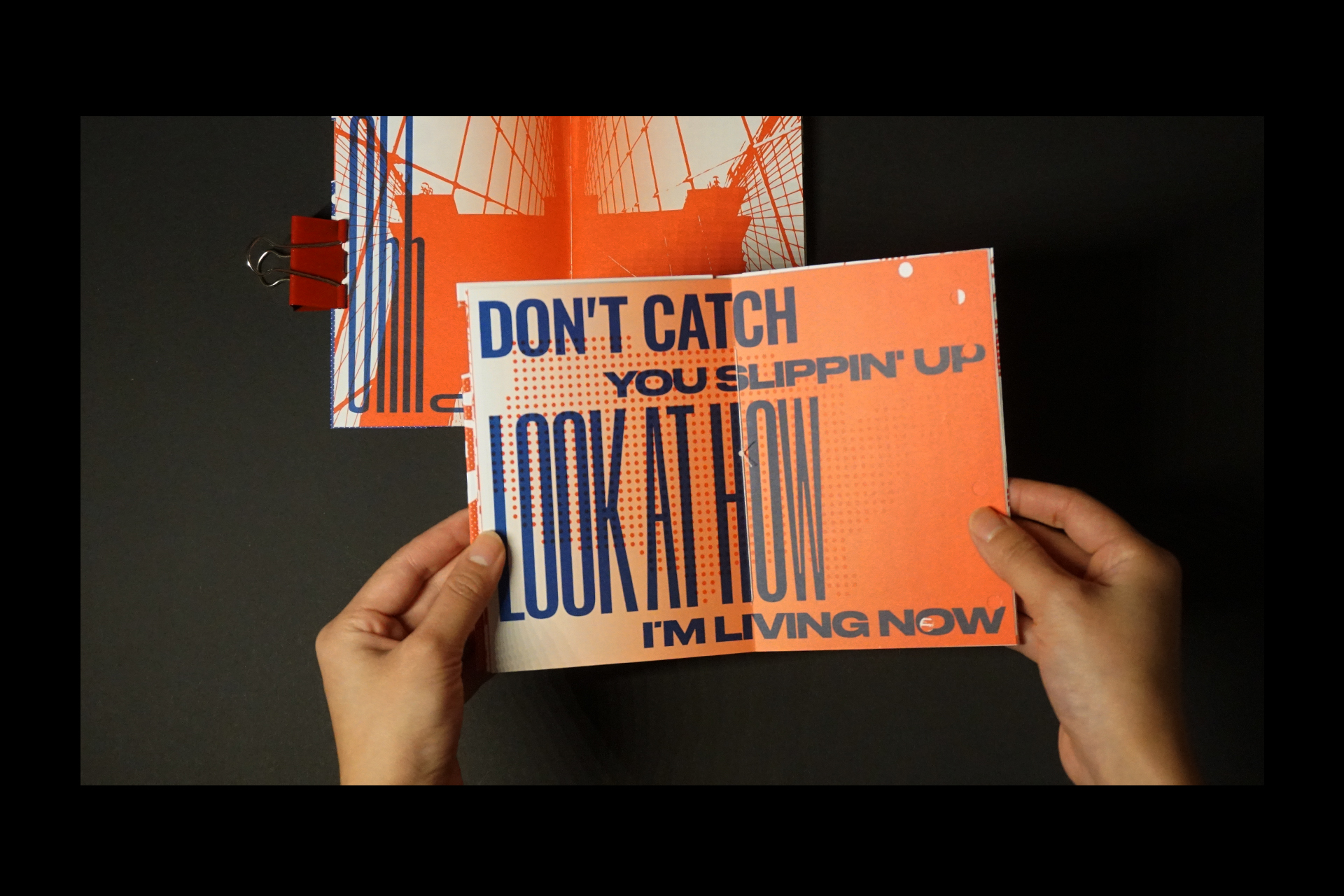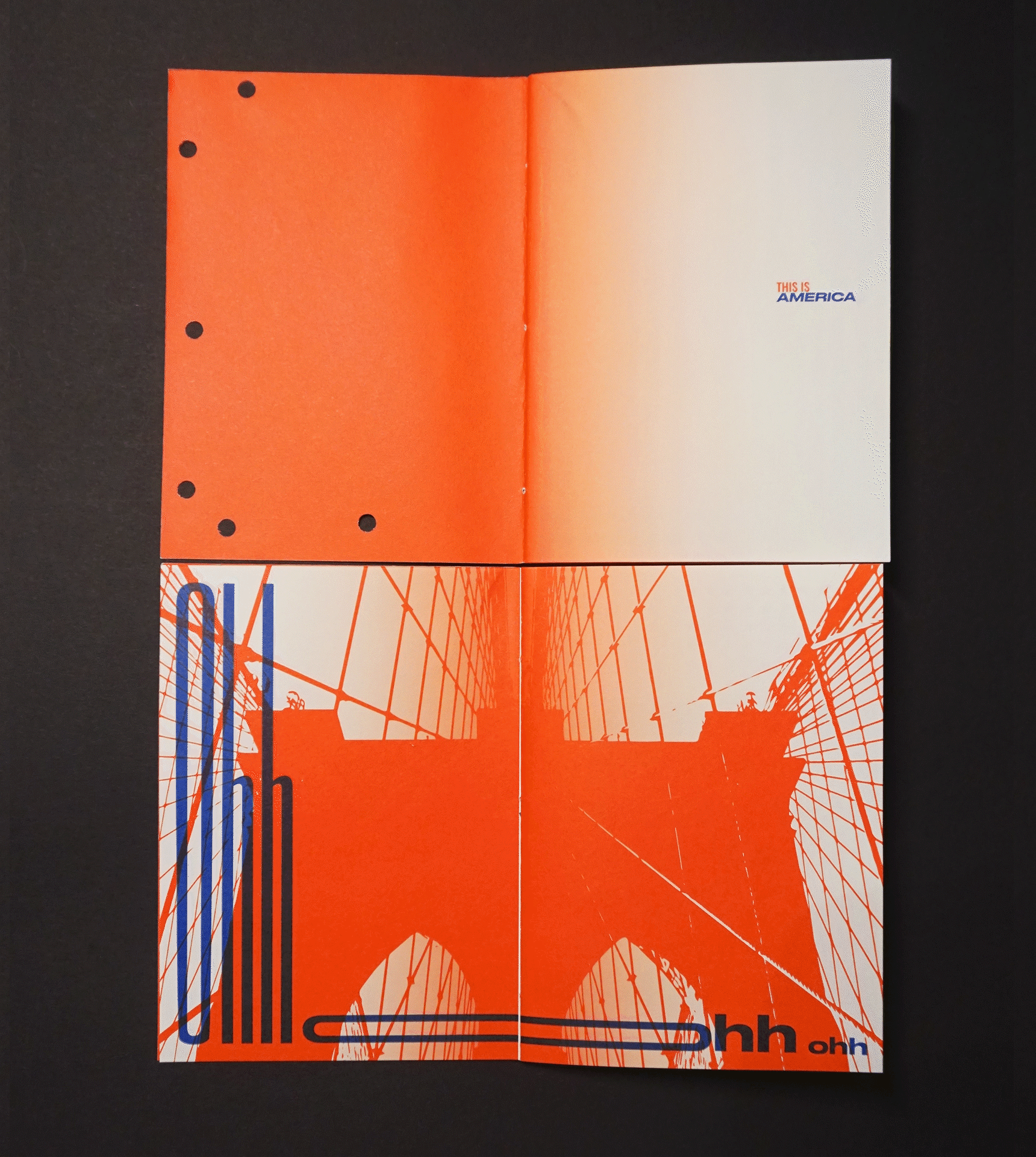 Thank you for watching!