Editorial Design
Personal Project

Song by Childish Gambino
Editorial Design: Gydient

Special Thanks to:
– Prof. Stefanescu, Stefan
– Lilli Scheuerlein
– Un Teng Kong
– Milagros Vera Coa


This Is America
A hit single "This Is America" by Childish Gambino, was released in 2018, sent a voice to raise awareness to the community on gun violence.
This volume was designed and bound by Gydient based on the melody and lyrics of that song. The body of the work acts as a visualization to convey the issue through expressive typography. On the cover of the booklet there is a QR code that leads to Gambino's music video.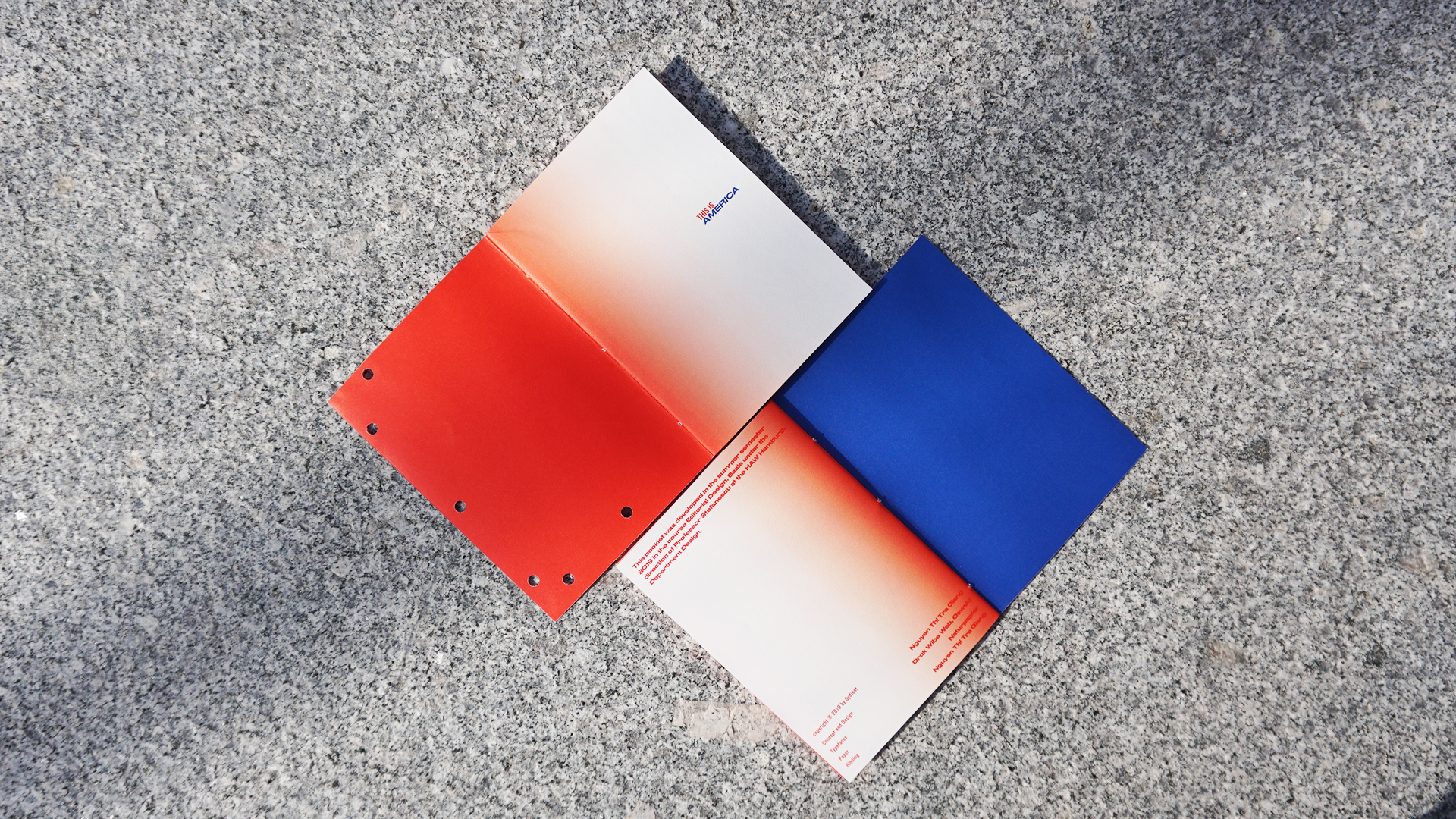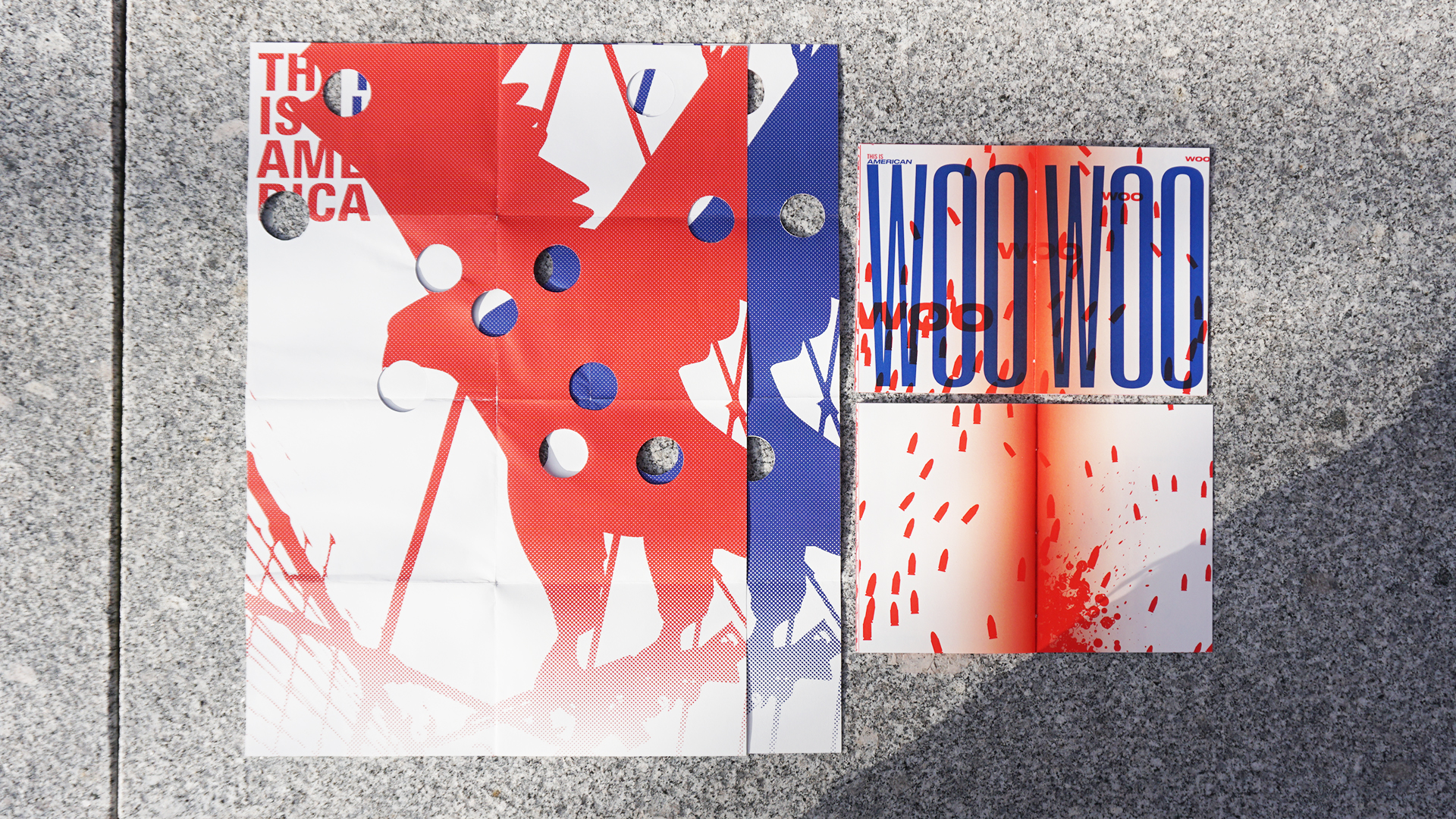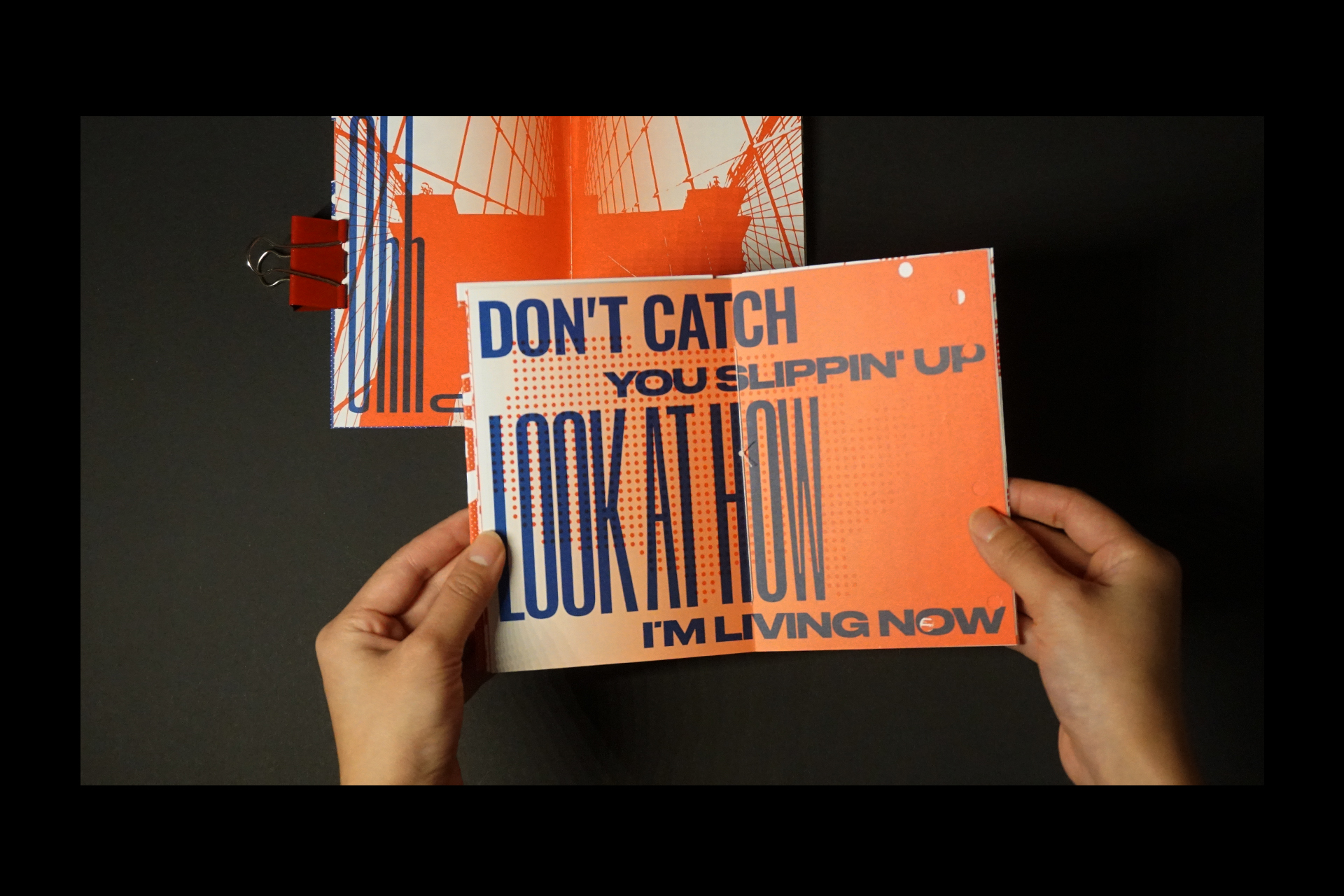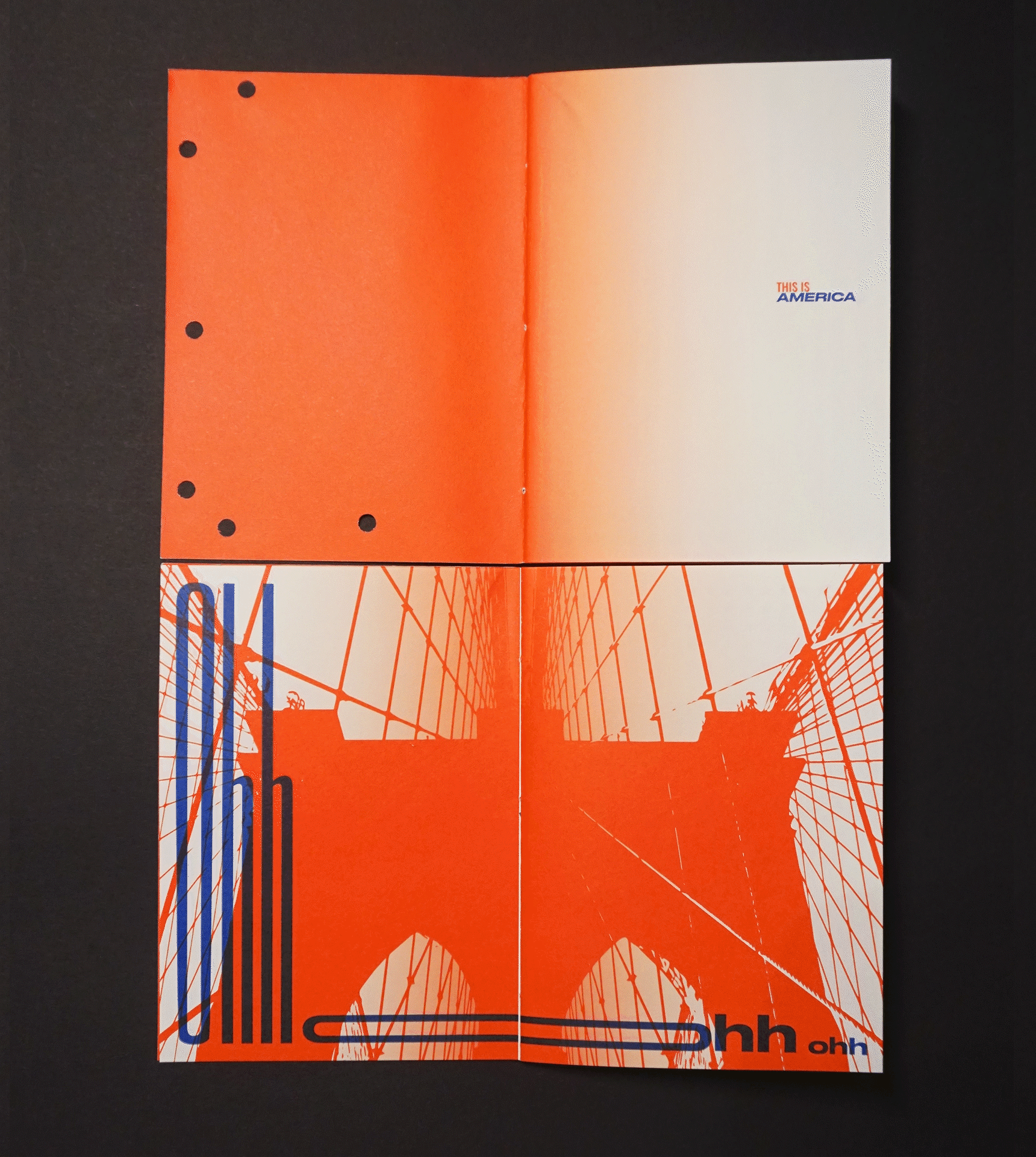 Thank you for watching!